In-Person Cosmetics Retail

–

Re-Opening Resource Center
As cosmetics "in-person" retail has begun to re-open, it is important that good practices are in place to help reduce the risk of spreading COVID-19!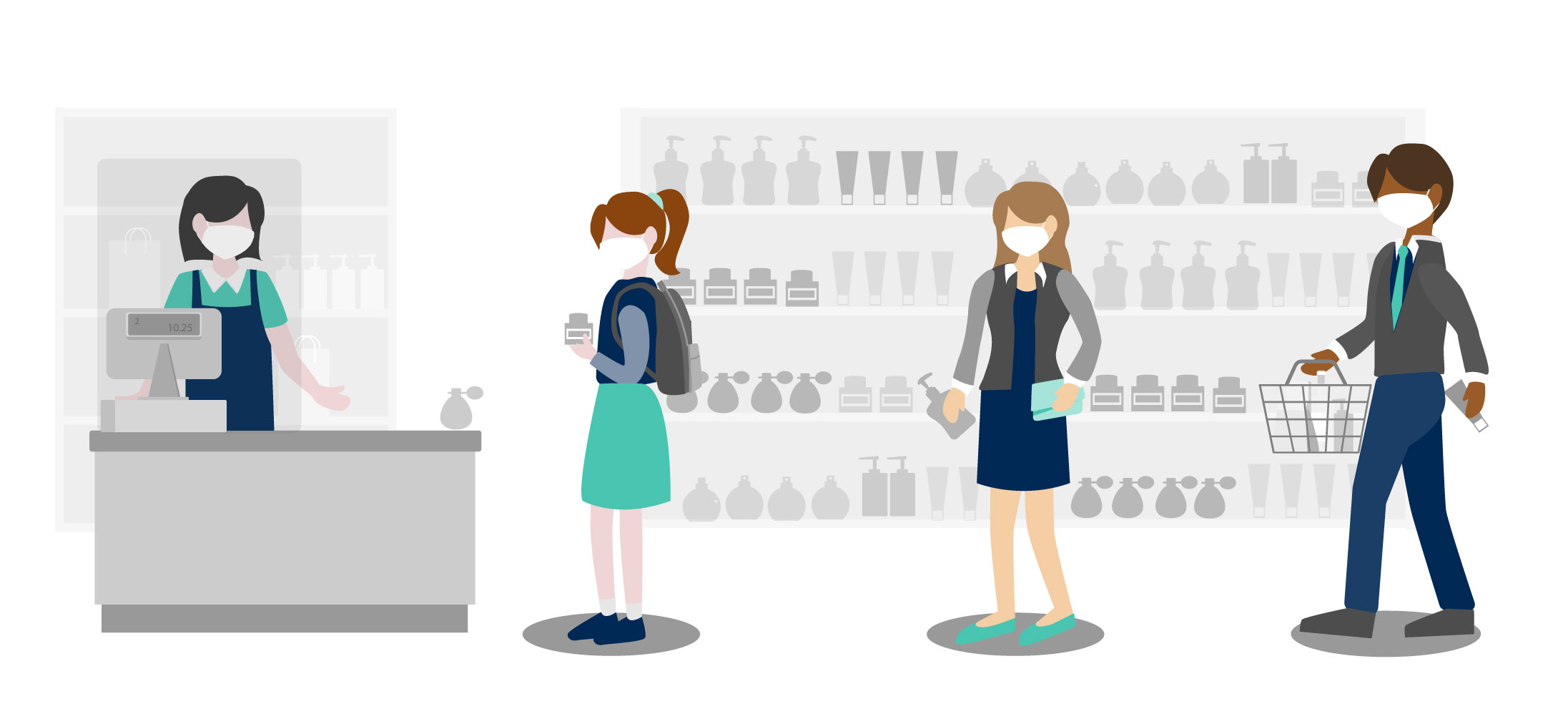 Cosmetic Alliance has developed member Guidance for Re-Opening In-Person Cosmetics Retail which is posted here on our new Re-Opening Resource Centre.
The materials developed are intended to help industry understand and mitigate the risk of exposure to the coronavirus. Our objective is to assist in promoting the safety of beauty advisors and direct sellers (including other service providers and brand representatives), as well as their customers and clients.
With the help of subject experts, international partners, and other trade associations facing similar issues, as well as with member input, CA has prepared guidance materials that members can use to assist in their re-opening and staff training. Information includes recommendations, check-lists, and detailed resource references related to cosmetics retail, the beauty advisor (at the beauty counter), the direct seller (in-home), and customer/client interactions (e.g. product demos, makeup tools).
The CA Team hopes that members find these resources helpful!
Guidance For Re-Opening In-Person Cosmetics Retail:
Click HERE to download!
(Note, document is in powerpoint format to assist in training.)
Referenced Video links:
How COVID-19 Easily spreads; the benefit of mitigation
The need to understand the "what & why" of mitigation
Referenced Resources:
Allied Beauty Association  –  Salon Re-Opening Resources
Canadian Centre for Occupational Health & Safety
Retail Council of Canada  – Road to Recovery Playbook
BeautySoClean® –  Elevated Best Practices & Prevention Measure for the Cosmetic Industry
Other Resources:
Safe Direct Medical Supplies:
Safe Direct Medical Supplies offers a return to work guide that lists different types of protective equipment, mask distinctions and PPE requirements for workers across industries.
Safe Direct Medical Supplies – Return to Work
Eurofins:
Eurofins offers RT-PCR Viral Testing and IgG and IgM Antibody Testing.
They also offer Coronavirus Environmental monitoring testing and consulting services.
COVID-19 Diagnostics for Employers