Interactive Training Session – Hosting a Health Canada Audit
December 20, 2021 @ 2:00 pm

-

3:30 pm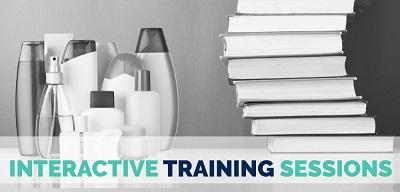 Hosting a Health Canada Audit
This Interactive Training Session will focus on preparing stakeholders for an inspection under ROEB's new Pilot Natural Health Product GMP Inspection Program which was launched in March 2021.
This training will benefit those who have experienced a HC audit and prepare you for any anticipated Health Canada Audits in the future.
Objectives
Prepare stakeholders for a Health Canada audit.
Understand the opportunities for industry under the inspection pilot.
Learn the process for virtual, on-site and hybrid audits.
Understand the audit cycle.
Ensure you have the latest GMP information on NHPs from the NNHPD
Training will include exercises, a quiz and a Q&A session. Training Certificates are issued for your records to everyone successfully completing the quiz.
Individual logins are required for each participant to obtain a training certificate.
About the Trainer
Richard Parcels is the Assistant Director, Regulation & Market Access for Cosmetics Alliance Canada. He works to enhance and protect the ability of member companies to conduct business effectively in Canada by fostering industry and government cooperation and by using sound science and risk-based approaches to inform and shape regulation, policy and guidance.
Richard has over twenty years of experience in the pharmaceutical, natural health product, cosmetic and medical device fields. He obtained a B.Sc. in Microbiology from the University of Guelph and has previously worked at Agriculture Canada, Warner-Lambert Parke-Davis, AstraZeneca, Estee Lauder and as an industry consultant for 12 years. He specializes in regulatory affairs, quality systems, training and auditing.