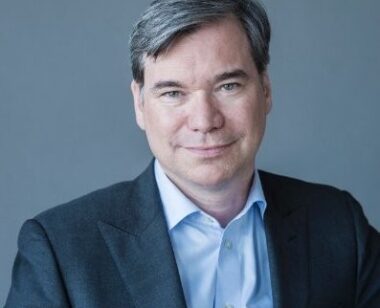 François Carlier, President of Prestilux Inc. passed away on August 22, 2021, surrounded by his family. He was 58 years old. François will be missed by his wife Nina, their two sons, Elliott and William, and all the Prestilux team.
A French native, he worked in the Beauty Export business for Parfums Jean Patou-Lacoste, Paris 1988-1993 and Guerlain, Paris 1993-1997. François moved to Canada and became the President of Guerlain Canada in 1998, where he successfully developed and grew the business for sixteen years.
In 2016 he seized the opportunity to buy the leading Canadian beauty distributor Prestilux Inc. where he had been a partner and President for 2 years and that had been successfully developing & launching renowned international beauty brands to the Canadian market since 1970. François continued that tradition building a solid continuous growth, representing great brands like Bioderma, Cacharel, Diesel, Filorga, Jack Black, Nuxe, Pupa and Uriage just to name a few.
François won the Canadian Beauty Awards Lifetime Achievement Award in 2013 for his outstanding contribution to the Canadian beauty industry over the past quarter century. He was a board member of Cosmetics Alliance Canada for the past five years and a member of YPO & WPO organization since 2004.
Francois was someone whose integrity, honesty, compassion and trustworthiness could always be counted on. He was a gentleman in both his personal and business dealings. Francois's passion for the brands he represented and the people he interacted with was always genuine. He recently shared how excited he was to see his business succeeding and growing, quite an accomplishment during the difficult circumstances of the past couple of years. What those who knew him will remember most is his positive outlook on business and life. Always smiling, coupled with a great attitude, made him a person who was loved by those who knew him. He will be greatly missed by his family, friends, colleagues and our industry!
Our heartfelt condolences go out to François's wife, Nina, their two sons, Elliott and William and the whole family. As well, to the whole Prestilux team, our thoughts are with you all through this difficult time.