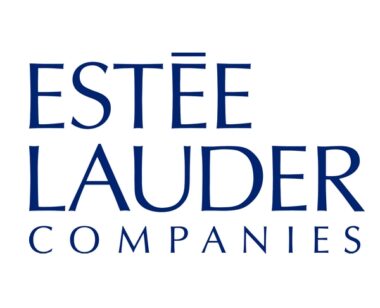 Website Download Pdf Estee Lauder Companies
Regulatory & Product Stewardship: 50%
• Responsible for liaising with other ELC R&D Groups to obtain technical data on formulas with a vision to ensure compliance
• Initiates new regulatory review and ingredient label policies / SOPs to be adopted across all ELC brands
• Initiates formula policy reviews as needed.
• Oversees changes/corrections to regulatory reviews/ILNs that are made for regulatory reasons
• Uses independent judgment when reviewing technical information based on established regulatory, safety and corporate practices.
• Collects and inputs information into appropriate reports, charts, spread sheets and provides weekly reviews for management
• Leads RDS bi-weekly issues reviews with chemists related to ingredient label creation and formula regulatory review.
Cosmetovigilance US/CAN/LATAM: 50%
• Actively participate in on-going development and design of mSafety in accordance with regional and/or local COVI/GVP regulations, with special focus on Canada.
• Provide regional support to the global team in the current manual case assessment process for consumer complains reported in the America, particularly Canada.
• Provide valuable insight into seriousness, causality and expectedness criteria and partner with external experts.
• Engage in serious alignment discussions for potentially serious cases identified by mSafety, engaging Safety SME to identify what and when ELC is required to report.
• Act lead for GPS in Health Canada GVP internal and regulator based audits. Respond to auditor requests and engage Safety SME.
• Proactively engage with local health authorities in the development of mSafety automation program and logic. Keep up to date with emerging regulations in the Americas that may impact seriousness, causality, expectedness and/or reporting obligations, with special attention to new or revised requirements.
Management of key RDS functionalities to ensure global compliance of ELC ingredients, formulas and products. Takes part in designing formula regulatory review and ILN policies and SOPs supporting the Manager role independently and with little supervision. Leadership of the RDS bi-weekly global R&D alignment discussions. Reviews existing and new formulas for global regulatory compliance. This entails ensuring compliance of Raw Materials, components and sub-formulas working in collaboration with the Registration, RMM and R&D teams. Communicates and ensures execution of changes, if any, to team and management. Monitors formula changes assessing regulatory impact on ELC ingredient labels and registration.
Leads development of COVI and GVP work, supporting the rollout of mSafety globally. Establishes a COVI/GVP plan for Canada and the US. Collaborates with LATAM Manager to establish COVI in the region, as regulations are proposed. Participate in causality and expectedness assessments, interface with regulators and support the global team as we establish this new program. Keep updated with emerging regulations across the region. Supports global defense work on trade association committee and taskforces operating, mainly in Canada (CA/CME) and the US (PCPC) in collaboration with our global RA partners.
 
Qualifications
• Minimum Bachelor of Science or Bachelor of Arts with focus on sciences or engineering
• 3-5 years working experience