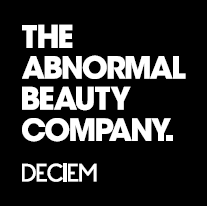 Website DECIEM - The Abnormal Beauty Company Download Pdf DECIEM - The Abnormal Beauty Company
DECIEM - The Abnormal Beauty Company
What on earth is DECIEM?
DECIEM is a humble and happy umbrella of good beauty brands like NIOD, Hylamide, and The Ordinary. We've been called every good and bad thing you can think of like "The most thrilling thing to happen to skincare" and "The hottest beauty company right now".
Over the past year, we've sold more than one product every second, opened the doors to our 35th store, and welcomed our 1000th employee. With many products in development, a new 70,000 square-foot HQ to call home, and plans for even further retail expansion, we are excited to do even bigger things in 2020.
Ranked one of Linkedln's Top 25 Startup Companies of 2018.
What are we looking for?
We are seeking a Senior Regulatory Affairs Manager to lead, recruit, train, and manage the Product Safety: Risk Management, Documentation, and Customer Escalation team. The successful candidate will be the main liaison between both the Customer Happiness (service) and Regulatory Affairs, and Regulatory Affairs and DECIEM's external partners. As an integral member of DECIEM's Regulatory Affairs team, the successful candidate will also help develop enhancements to DECIEM's product safety processes and documentation.
This position is new and evolving—this is why the successful candidate may come from outside industries and may become an expert by doing. DECIEM's customers are its #1 priority and so an appreciation of customer service priorities and practicalities is essential. Experience resolving customer service issues directly or through intermediaries is required. A background in toxicology or a related field is considered an asset.
What would you be doing?
Primary responsibilities include but are not limited to:
Investigate and help resolve customer complaints.
Assess reaction severity and provide feedback to relevant teams.
Complete reaction investigations and author summary documents.
Fulfill regulatory reporting requirements globally.
Develop strategies for identifying and managing risk and mitigating risk as necessary.
Implement and streamline documentation systems.
Liaise between Customer Happiness and Regulatory Affairs.
Liaise between Regulatory Affairs and DECIEM's insurers.
Manage claims and be the main point of contact for all claim related issues.
Perform other related duties as assigned.
What skills and qualifications do you need?
Bachelor's degree in a related field (biology, toxicology) is required.
7-10 years working with customer complaints in the food, cosmetics, or supplements industry.
5+ years of experience in the review and evaluation of customer complaints.
3+ years of leadership or management experience.
Knowledge of dermal structure and reactions.
Understanding of global regulatory requirements for cosmetics.
Ability to navigate a fast-moving environment.
Excellent problem-solving skills.
Excellent communication skills.
Ability to prioritize and manage multiple, concurrent, and often global projects.
Extremely well organized.
Discretion and ability to work with confidential and sensitive scientific and customer data.
Ability to work independently.
Ability to work collaboratively with departments to implement changes or new systems.
Ability to mentor, coach, and direct staff.
Still interested? …What happens next?
Kindly send us your resume at vt@deciem.com . We really appreciate your effort in applying to this position. However, only those candidates will be contacted who have been shortlisted for interview.
And the serious stuff:  
DECIEM is an equal opportunity employer. We prohibit discrimination based on age, color, disability, national origin, race, religion, sex, sexual orientation, and any other legally protected class in accordance with applicable federal, provincial and local laws. We are also committed to creating and maintaining an inclusive and accessible workplace. If you are contacted for an interview and require accommodation during the interview process, please let us know.