Demystifying Flammability Requirements for Drugs, NHPs and Cosmetics
October 26, 2022 @ 12:00 pm

-

1:00 pm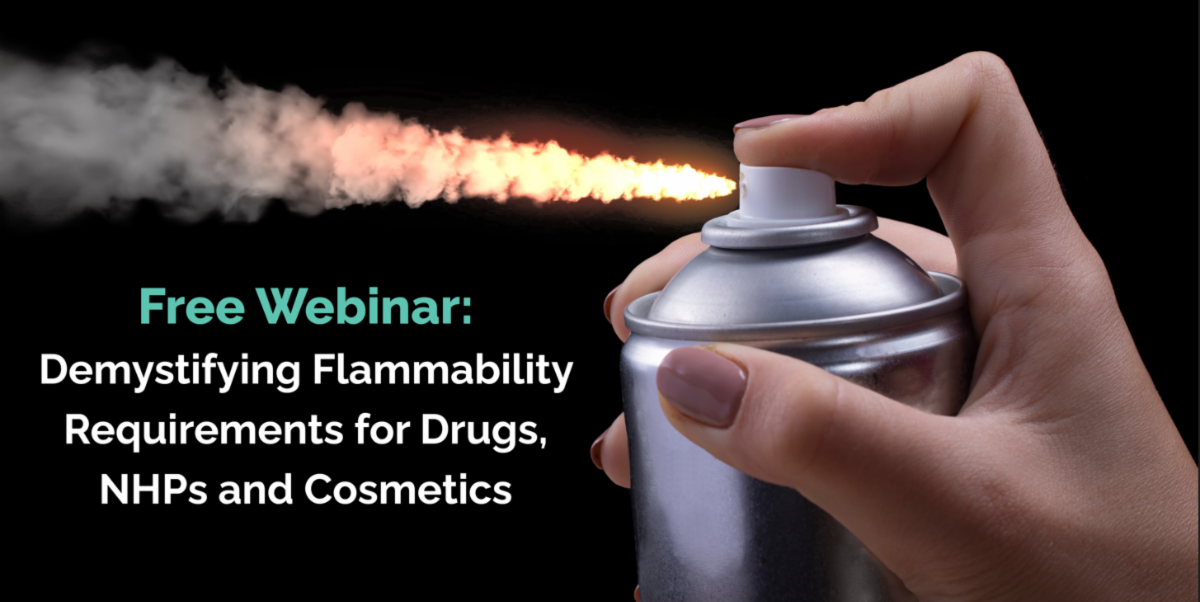 Date:
Wednesday, October 26, 2022
Time:
12:00 pm – 1:00 pm EDT
Cosmetics Alliance Associate member DELLTECH is hosting a lunch-time webinar to:
Demystify the flammability requirements for Drugs, NHPs and Cosmetics
Objective:
Compare and contrast the respective regulatory requirements,
See how flame projection, flashpoint, flashback, and foam flammability are performed,
Interpretation of testing results.
If you have any questions on this topic you would like incorporated into the webinar, please send CA an email at regulatory@cosmeticsalliance.ca by October 20th.
Speakers:
Jacqui Jenskey, B.Sc, Director of Regulatory Affairs
Jacqui has 29 years of Industry experience focusing on all aspects of Canadian Quality and Regulatory requirements, related to most consumer goods including Cosmetics, Drugs, NHPs and Foods.  She joined Dell Tech in 2020 and works with clients on a variety of product and facility approvals while staying actively engaged in several Industry association committees and task forces.
Dana Mladin, B.Sc, Senior Laboratory Technician/Regulatory Affairs Specialist
Dana Mladin holds a Masters Degree in Chemical Engineering from Politehnica University of Timișoara (Romania). She joined Dell Tech in 2012 and has several years of Engineering and Quality Control experience. For the past decade, Dana has been supporting all analytical and cleaners performance testing in Dell Tech's Laboratory Services in her role as Senior  Laboratory Technical Specialist. Because of her broad expertise, Dana also provides valuable cross-divisional support to Dell Tech's Regulatory Affairs and Product Safety Groups. As Regulatory Affairs Specialist, Dana is well-versed in Canadian and US regulations pertaining to chemical products.
Mark Bryan, General Manager
In this role, Mark manages our client interface, business development and operations functions. He holds bachelor degrees from McMaster and Brock Universities and started at Dell Tech in 2020.
Mark has 25+ years' experience which include senior leadership positions in Canada and the United States at companies such as Cargill, 3M and Ecolab.