Cosmetics 101/Cosmétiques 101
March 25, 2022 @ 2:00 pm

-

4:30 pm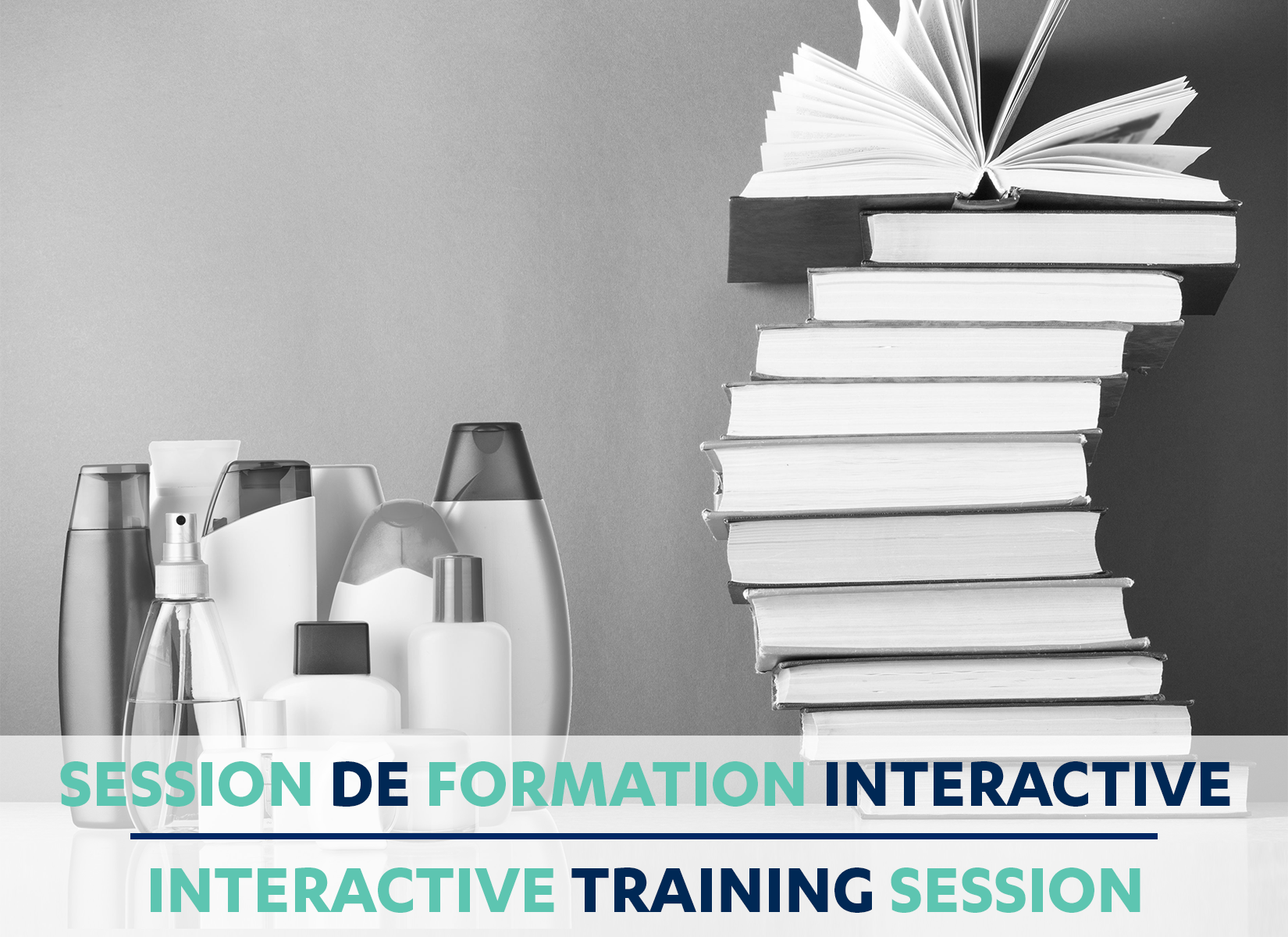 Introduction to Cosmetics in Canada
Friday, March 25, 2022 – 9:00 am – 11:00 am
Interactive Training Session
Now offered in English or French, choose your language below
New Employees     • New Cosmetics Alliance Members     • Refresher Course
• Learn the language of cosmetics in Canada.
• Understand the set-up of Canadian Law.
• Overview of the Cosmetic Regulations.
• Enable attendees to access the Canadian market
Training will include exercises, a quiz and a training certificate for your training file.
Only those electronically registered will be able to take the quiz and receive a training certificate.

Introduction aux cosmétiques au Canada
Vendredi le 25 mars  2022 – 14h00 à 16h30
Session de formation interactive
Ce webinaire sera présenté en français grâce à une subvention obtenue par notre partenaire CoeffiScience. La subvention nous permet aussi de vous offrir un tarif réduit. De plus les participants bénéficieront d'un remboursement salarial pouvant atteindre 10$ par heure de formation.
*Veuillez noter que ceci est disponible uniquement aux membres de l'alliance de l'industrie  cosmétiques  qui ont un bureau officiellement déclaré dans la province de Québec.
CoeffiScience est entièrement dédié au développement de la main-d'œuvre de l'industrie de la chimie, de la pétrochimie, du raffinage et du gaz. OBNL administré par les entreprises, les travailleurs et les partenaires gouvernementaux, CoeffiScience analyse les besoins de l'industrie et met en place des programmes gouvernementaux d'aide au développement des entreprises et des travailleurs.
Conçue pour:
• Nouveaux employés       • Nouveaux members de Cosmetics Alliance      •  Rappel
Objectifs 
• Connaître le vocabulaire de cosmétiques au Canada.
• Comprendre la structure des lois canadiennes.
• Survol de la réglementation des cosmétiques.
• Faciliter l'accèss au marché Canadienne.
La formation inclue des exercices, un questionnaire et un attestation de participation.
Seules les personnes inscrites en ligne seront en mesure de répondre au questionnaire et de recevoir l'attestation.