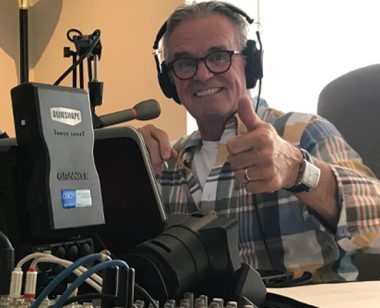 Jim Hicks makes his famous phone calls to Winners
Every year, Cosmetics Alliance and leaders in the beauty industry come together to honour the best customer service in Canadian beauty retail. We receive approximately 1,200 nominations across categories recognizing exceptional cosmeticians, beauty advisors, fragrance advisors, skincare therapists, demonstrators, trainers, vendor sales representatives, drug store teams and department store teams.
And its that time of year again when Jim Hicks, CA's Director of Beauty Publications & Awards,
makes his famous phone calls
to the inspiring winners to inform them that they have won the prestigious COSA award. These calls are recorded so that they can be played back during the awards to the surprise (and embarassment) of the winners and to the enjoymnet of the crowd! As many know, hearing the emotional responses from Beauty Advisors is one of the biggest highlights of the night. Each winner receives a $500 cheque, a suitcase full of product worth approximately $1,000, and travel and accommodations to the awards.
The
2019 COSA Awards
are being held on November 14 at the Fairmont Royal York in Toronto.