Virtual Regulatory Workshop
June 1, 2021 @ 9:00 am

-

12:00 pm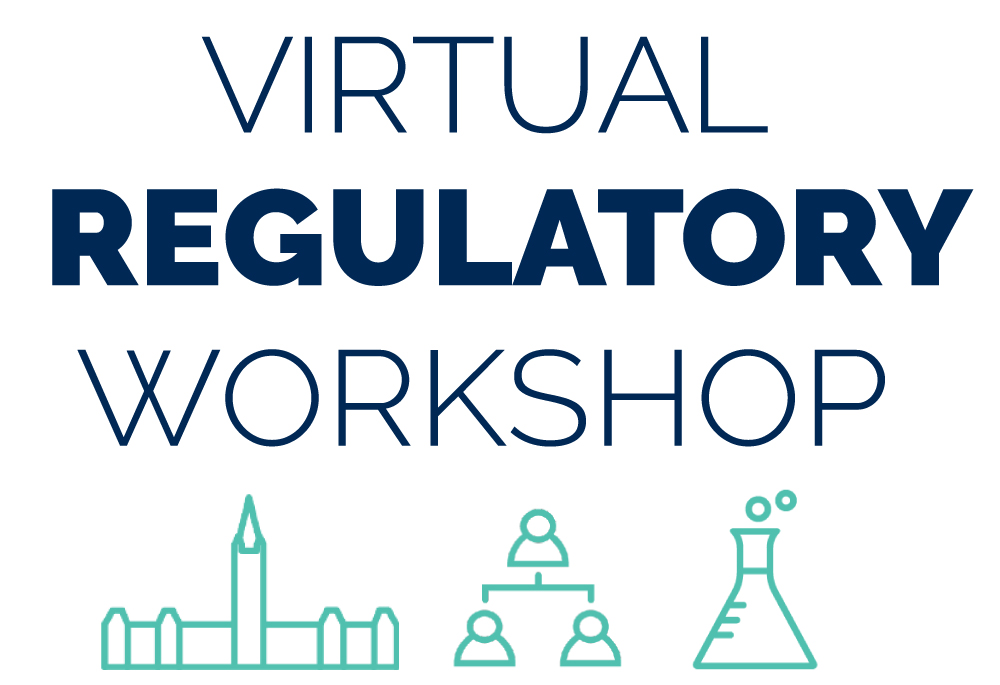 Time For Your Regulatory Update!
Regulatory Workshop Details
Date: June 1, 2021
Time
: 9:00 am – 12:00 pm EDT
Cost: $350 (including Member Engagement Session)
$75 off for all additional attendees from the same member company
Member Engagement Session
Time
: 9:00 am – 10:30 am EDT
Get ready for our first ever Virtual Regulatory Workshop on June 1st – 2nd, 2021. Cosmetic Alliance Regulatory Workshop provides members with the opportunity to stay up-to-date and informed on "everything regulatory". Hear from government officials and Cosmetics Alliance staff on issues that will directly affect your business. You also do not want to miss the Member Engagement Session the next day to discuss what was heard the day before with your industry colleagues and CA Staff.
The regulatory workshop will also feature a new panel session with Health Canada's Director Generals (above) along with CAC's President Darren Praznik.
This panel session will explore the future for the personal care product industry and how experiences over the last year can be leveraged in shaping the Self-Care Framework.
Do not miss out on this opportunity to engage with them and ask questions which matter to you.
Price of the workshop is per login, attendees can not share logins.
Cancellation Deadline
Registration fees will be refunded in full for cancellations received before May 21, 2021. Cancellations received after May 21, 2021 will not be refunded. Substitutions permitted at any time from the same company.
Inspiring the Future – Spotlight Feature (for all members)
We Need Your Help! On Tuesday, June 1st we will be looking to spotlight our member companies in a new and exciting way. We are looking for videos that highlight positive reflections about your company, your people, and/or your products and services as our industry looks to recover from the challenging times of COVID.
We will be spotlighting these videos and other visuals during our Regulatory Workshop and in our inspirational montage that will also be displayed on our website and social media channels. All participating companies will be entered in a draw to win one of three free registrations to our Regulatory Workshop. This includes companies that have already sent us materials (including images) over the last few months.
Send us your videos today and be entered into a draw to win one of three free registrations to our Regulatory Workshop!