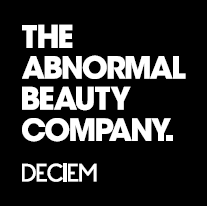 Website DECIEM - The Abnormal Beauty Company Download Pdf DECIEM - The Abnormal Beauty Company
DECIEM - The Abnormal Beauty Company
What on earth is DECIEM?
DECIEM is a humble and happy umbrella of good beauty brands. We're founded on the principle of doing everything others don't do and we are changing the world of beauty based on this principle. We have more than 10 brands in the beauty world and operate a growing portfolio of more than 300 products in more than 15 markets. We are growing very rapidly and want to do things no one has ever done before. We have been called every good and bad thing you can imagine like "The Hottest Beauty Company Right Now", "The Most Thrilling Thing to Happen in Skincare" and "Canada's Next MAC Cosmetics".
Ranked in Linkedln's Top 25 Startup Companies of 2018.
What are we looking for?
We are in a period of explosive growth and have need of a competent individual that worked their whole life in R&D lab that is also tired of creation and just interested in execution of projects as well as uplifting standards.
What would you be doing?
Primary responsibilities include but are not limited to:
Oversee and manage the R&D activities; manage and coach R&D department.
Work with cross functional teams to be accountable for R&D activities from concept briefs until production scale up ensuring the alignment.
Oversee project schedules for the team and ensure continuous rapport on projects and deadlines.
Ensure Regulatory, Industry, and Company standards are always being followed.
Promote a productive R&D culture that focuses on innovation and quality.
Undertaking department hiring, training & development, and equipment sourcing and validation.
Improve processes or implement new programs and protocols within the R&D department to increase efficiency.
Engage and attend meetings, conferences, seminars, and conventions.
What skills and qualifications do you need?
Completion of Bachelors degree in Chemistry or related field.
A minimum of 15 years' of experience in an R&D role in the cosmetic or pharmaceutical industry.
Strong leadership, interpersonal, problem-solving skills, and commitment to providing a high standard of quality work.
Excellent verbal and written communication skills.
Superior organizational skills with the ability to multitask and work in a fast paced team environment.
Strong people and department management experience.
Ability to make and meet commitments/deadlines.
Ability to work across a large organization.
Experience maintaining metrics and budgets.
Highly motivated with a passion for the industry.
Strong knowledge of manufacturing, quality, product evaluation and handling in a cosmetic industry and GMP environments.
Still interested? …What happens next?
Kindly send us your resume. We really appreciate your effort in applying to this position. However, only those candidates will be contacted who have been shortlisted for interview.
And the serious stuff:  
DECIEM is an equal opportunity employer. We prohibit discrimination based on age, color, disability, national origin, race, religion, sex, sexual orientation, and any other legally protected class in accordance with applicable federal, provincial and local laws. We are also committed to creating and maintaining an inclusive and accessible workplace. If you are contacted for an interview and require accommodation during the interview process, please let us know.