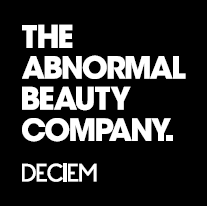 Website Download Pdf DECIEM - The Abnormal Beauty Company
What on earth is DECIEM?
DECIEM is a humble and happy umbrella of good beauty brands. We're founded on the principle of doing everything others don't do and we are changing the world of beauty based on this principle. We have more than 10 brands in the beauty world and operate a growing portfolio of more than 300 products in more than 15 markets. We are growing very rapidly and want to do things no one has ever done before. We have been called every good and bad thing you can imagine like "The Hottest Beauty Company Right flow", "The host Thrilling Thing to Happen in Skincare" and "Canada's Next MAC Cosmetics".
Ranked in Linkedln's Top 25 Startup Companies of 2018.
We are growing very rapidly and are recruiting for a Quality Control Colour Match Associate who will support the QC Department in colour matching and assisting in the colour products in our manufacturing facilities.
Responsibilities:
Overseeing colour assessment process including colour matching and batch adjustments.
Evaluation, control, and approve colour, texture and product performance.
To assist in colour monitoring and inspecting received, in-process, and finished products to ensure quality parameter are met.
Analyze and identify pigments needed to create a shade given while weighting correct amounts of base ingredients to ensure texture and payoff.
Perform quality control checks on off colour and verification
Ensure standard colour matching procedures and test methods are consistent.
Assist in resolution of colour manufacturing problems by facilitating any appropriate experiments.
Remain current with colour technologies for colour matching software and instruments.
Cleaning, sanitization, calibration and verification of Lab (E.g. pH Meter, viscometer, Scales, colour matching instrument and Thermometer).
Maintaining safe chemical practices within the laboratory and understanding the importance of WHMIS and GMP principles when following the understanding the importance of SOP's.
Ensuring that all QC activities in the facility are appropriately carried out under cGMP, GLP, GDP standards and guidelines.
Writing Standard Operating Procedure (SOP) for newly established process and methods.
Complete all quality checks, submissions and approvals with required documentation and expectations.
Initiate and make suggestions to improve the quality of work processes and / or product.
Participate in other activities (e.g administrative) of the department and other duties as assigned.
Skills and Requirements:
Post-secondary diploma or a degree in Science
1 – 3 years' experience in Colour/Pharmaceutical/cosmetic/Food industry
Experience in color science and colour matching functions
Experience with leadership and dealing with people
Attention to detail
Organized and good time management
Proactive in learning
Good documentation practices
Adaptive and flexible
Strong computer skills in Microsoft Office with advanced level skills in word processing, spreadsheets, Acrobat, and imaging software are required.
Self-motivated and able to work with minimal supervision
Able to multi-task and troubleshoot
Have technical skills, knowledge and ability to discern colour differences
Still interested…What happens next?
Kindly send us your resume. We really appreciate your effort in applying to this position. However, only those candidates will be contacted who have been shortlisted for interview.
DECIEM is on equal opportunity employer. We prohibit discrimination based on age, color, disability, national origin, race, religion, sex, sexual orientation, and any other legally protected class in accordance with applicable federal, provincial and local laws. We are also committed to creating and maintaining an inclusive and accessible workplace. If you ore contacted for on interview and require accommodation during the interviewing process, please let us know.